In the latest Nintendo Direct broadcast, the next batch of games coming to the Switch Online N64 service were revealed. In addition to titles like Mario Party and the rumored return of GoldenEye 007, Nintendo has also confirmed that Pokémon Stadium and its sequel Pokémon Stadium 2 will be released next year.
It's the first time these specific Pokémon games will appear on one of Nintendo's digital services. Unfortunately, it looks like you can't transfer Pokémon to the Switch Online versions. In case you missed it, some fine print during the announcement revealed that Pokémon cannot be transferred to these games: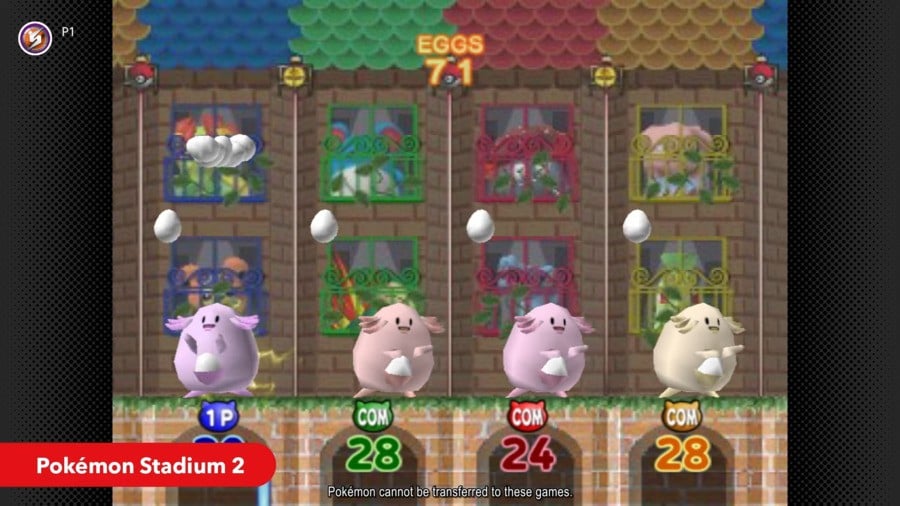 In the original Nintendo 64 games, players could use the Transfer Pak accessory to upload their own party of Pokémon from the Game Boy line. Nintendo is in the process of ending the 3DS digital services that housed all of these Game Boy entries. Currently, it also has the Pokémon HOME service on Switch and mobile, which allows users to transfer their Pokémon to games.
While the transfer ban may not necessarily come as a surprise, it apparently did some Pokémon fans are a bit upset.
Webmaster of Serebii.net and partner of Nintendo Life Joe Merrick believes that 3DS Virtual Console games will not solve this problem and HOME may not necessarily be a solution. Here's what he had to say in a series of tweets:
So, Pokémon Stadium 1 & 2 lack connectivity with other Pokémon games in NSO, and based on my reports, people are pissed about that. Let me explain why this is the case and it is not an easy solution. Simply put: Game Boy games aren't on the Switch
Many argue that "just use the 3DS Virtual Console games", but this is not actually possible. What Stadium does is read and access the save data through the Transfer Pak and make frequent connections to it. 3DS can't do that with Switch. A stable connection is required
In theory they could potentially create a system to do this and get the save data, but it would require a huge workload and probably wouldn't come out in time since these are likely to drop AFTER the Nintendo 3DS eShop closes for new software downloads on March.
The next argument is Pokémon HOME. Many have mentioned that HOME saves different builds now and that could allow it, but to do that they would have to convert every Pokémon AGAIN to allow the Pokémon form in Gen 1 and Gen 2. Last time it took days
There's also the factor that it has to interact with the NSO save file which contains an ever-increasing number of games. I'm not entirely sure how the connectivity between Stadium N64 and Pokémon HOME would work since the HOME servers are not Nintendo. It would require a lot of repetition
Merrick signed off by saying how it could be a possible solution if the Game Boy (and the retro Pokémon games) were added to the Switch Online service. On a more positive note, these new versions of the games will support online multiplayer.
Earlier this year, there were reports that Nintendo was apparently testing N64 and Game Boy connectivity for its Switch Online service. And evidence of a Game Boy emulator for Switch Online has also been reported.
How do you feel about port support being excluded from the NSO versions of Pokémon Stadium 1 & 2? Do you think Nintendo could possibly fix this later in the series? Share your own thoughts below.