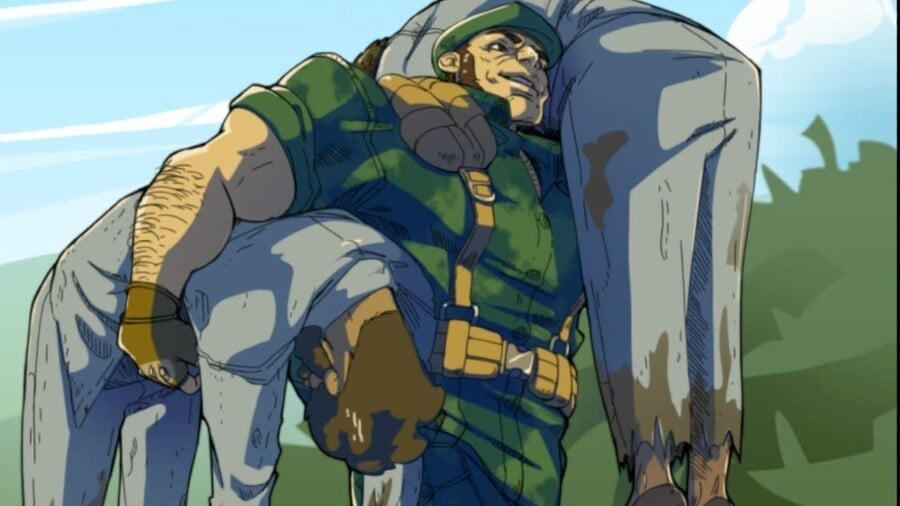 File it as "something we didn't expect" — Microids has announced that it will release Operation Wolf Returns: First Mission, an officially sanctioned "new vision" for Tatio's Operation Wolf series, which launched on the NES in 1987. The original was followed by three sequels, Thunderbolt mode in 1998, Operation Wolf 3 in 1994 and Operation Tiger in 1998.
Operation Wolf was an on-rail light gun shooter that was one of the most popular arcade titles in the 80s, and Microids continues the series' legacy. You'll be able to play Operation Wolf Returns: First Mission either solo or co-op, but one thing we're hoping for is the use of motion controls so we can use our Joy-Cons to aim and take out enemies.
Here are all the details from Microids' press release:
Microids is pleased to announce Operation Wolf Returns: First Mission with a handful of screenshots. Discover or rediscover Operation Wolf, the cult classic arcade game developed and published by TAITO in 1987, one of the first games to offer side-scrolling shooting action.

Developed by French studio Virtuallyz Gaming, Operation Wolf Returns: First Mission stays true to the original game while offering a brand new art style. Players are invited to experience the mood of an 80s action movie thanks to the non-stop frantic gameplay!

In the game campaign, play alone or in local co-op as special agents tasked with fighting a criminal organization. In addition to drug and weapons trafficking, the organization led by the mysterious General Viper appears to have developed a weapon of mass destruction! After several of the group's bases are discovered, agents are sent to the location to dismantle the consortium, eliminate the weapons, and free the hostages from various prison camps.
Operation Wolf Returns: First Mission will be released in Fall 2022 both digitally and at retail with a Day One Edition for PlayStation 4, PlayStation 5 & Nintendo Switch and digitally only on Xbox One, Xbox Series X|S and PC

The VR version of the game for Meta Quest 2 will be released in 2023.
Game details:
– Return of the cult arcade game from 1987!
– New art style
– Non-stop action
– A campaign for one or two players
– Survival mode (endless waves of enemies)
– A full arsenal (smg, shotgun, grenade launcher…)
– A leaderboard
This new game is set to release sometime in the Fall of this year on the Switch, so we'll likely hear about a release date very soon. But for now, can we start praying that this brings back the rail shooter genre?
Are you ready to return to Operation Wolf? Grab your NES Zapper and let us know in the comments!