Celtic manager Ange Postecoglou has challenged his players to show more resilience and maintain their strength as they continue their Champions League campaign against Shakhtar Donetsk.
The Scottish champions created plenty of good chances against holders Real Madrid last week but ended up losing 3-0.
Carlo Ancelotti admitted his Real side "suffered" in the first half, but Postecoglou appeared to be more disappointed than encouraged after the performance.
The Hoops now face a Ukrainian side in Warsaw who shocked RB Leipzig with a 4-1 win in Germany last week.
"I was a bit disappointed and disappointed because it's not just about playing our football for a certain period of time," Postecoglou said. "I see no reason why we couldn't do this for longer.
"In the context of which we were playing, I understand that you are playing one of the best teams in the world at the moment, maybe the best.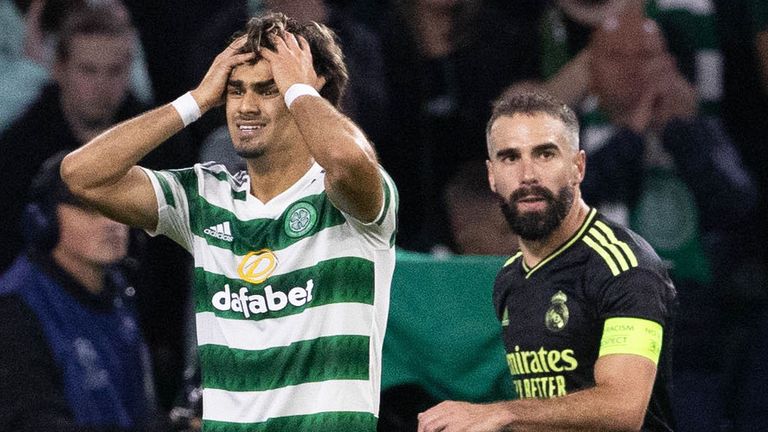 "And for us to be able to match them playing our football was encouraging, but I didn't see any reason why that couldn't go on beyond the time it did.
"Looking back, the disappointing thing was that when we conceded, we quickly conceded again. It wasn't necessary."
Postecoglou, who will be without the injured Karl Starfelt and the ill James McCarthy, added: "If we were stuck in the game, there's always an opportunity to create again and just because you concede them, an incredible team, we should just we were back. and continued to play our football. In the end we lose 3-0.
"As encouraging as it was, for me, we could have been more competitive for longer in that game. But these are the levels we are at.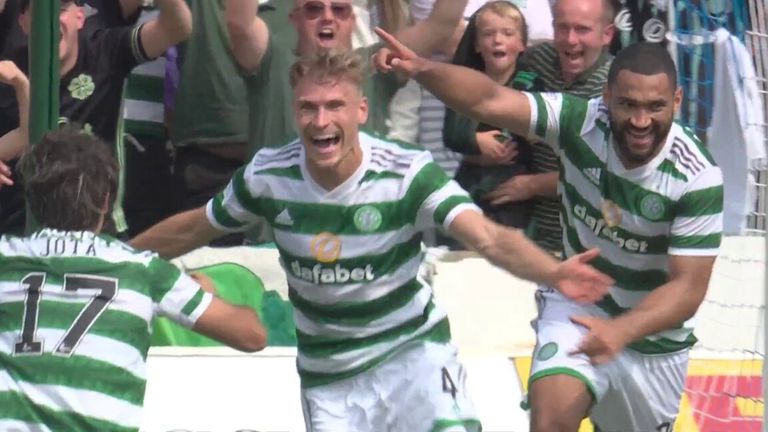 "We want to compete at this level, that's what you have to do. At this level 60 minutes will never be enough. You have to make sure you see the game out and be resilient when you need to."
Shakhtar boss Igor Jovicevic hinted his side would be happy to let Celtic have the ball and hit it on the counter-attack, but Postecoglou didn't want to get into any knocks ahead of the race for places.
"It's a Champions League game, we know it will be difficult," he said.
"Each opposition will bring us different challenges and whatever is out there, we have to be ready to face it.
"Whatever their coach says, whatever I say, we'll see how the game goes. We'll be ready for whatever happens."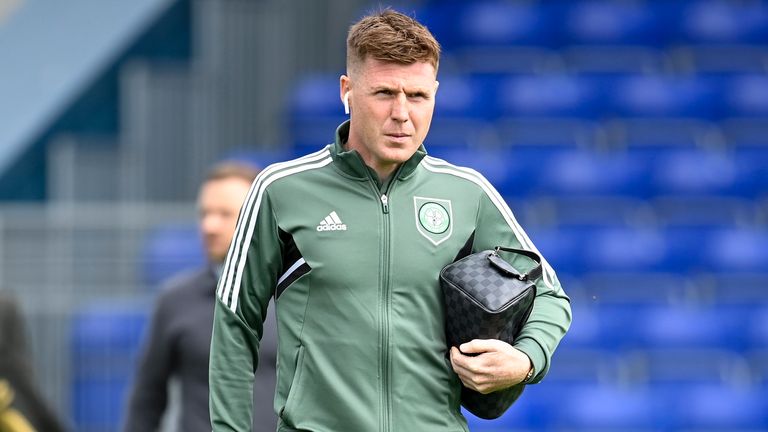 The game will give exiled Ukrainians a chance to see their team compete on the European stage amidst the ever-changing situation with the war against Russia in their homeland.
There will be a 'Stop the War' on the big screens before the game, but Postecoglou wanted to focus on football.
"I understand the context of the question but at the end of the day it's a Champions League football match and it's our responsibility and every club's responsibility is to represent ourselves and the people we represent in the best possible way and make sure we're prepared for what we hope will be a very good one soccer match," he said.