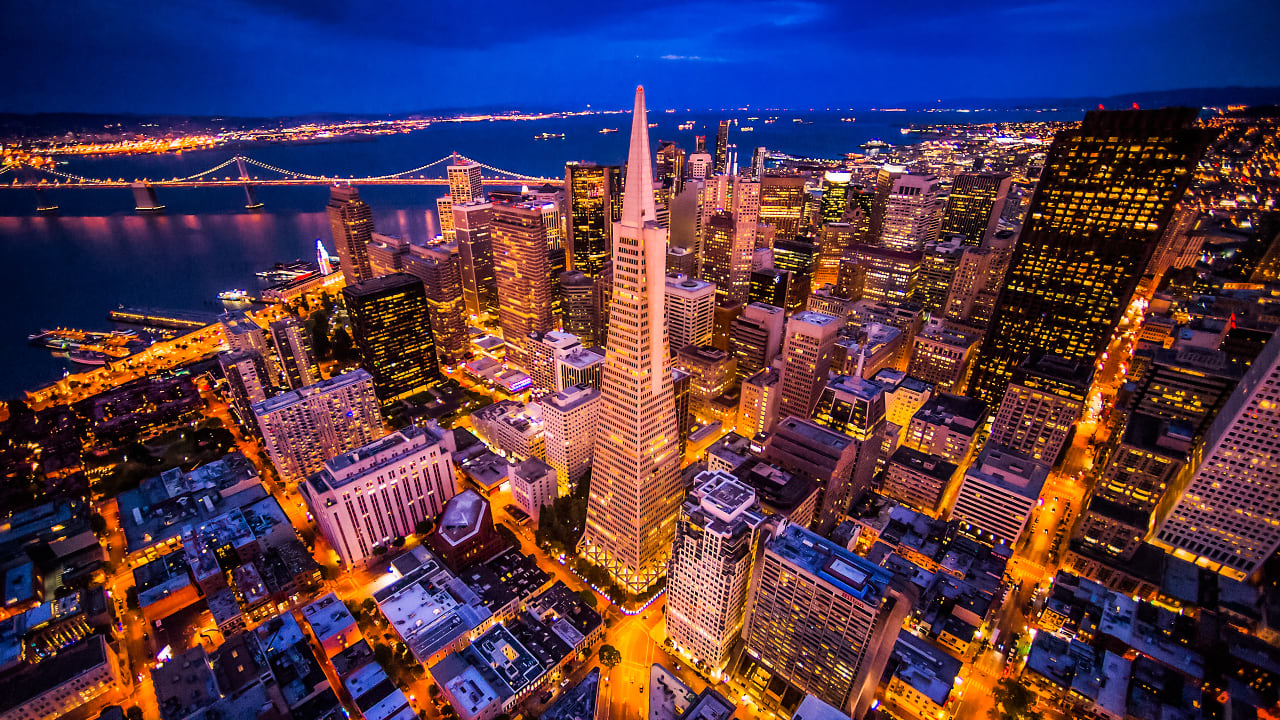 Over the past two decades, the San Francisco Bay Area, known as a hub of diverse, progressive and free spirits, has been hit by an influx of transplants recruited to build the future of technology. The rise of Silicon Valley and its innovation came at the cost of wiping out the soul of America's anti-capitalist capital along with affordable rent in the metro area.
As former and current residents direct their frustrations at gentrification and outsiders, new reporting from San Francisco Chronicle maps 12 powerful players who own the majority of the region's real estate.
After a year of weeding out 2.3 million unique records with the help of machine learning—and good old-fashioned journalism—reporters at Chronicle created a map highlighting property ownership in nine Bay Area counties: Alameda, Contra Costa, Marin, Napa, San Francisco, San Mateo, Santa Clara, Solano and Sonoma.
Realtor networks include Veritas Investments, Invitation Homes, Michael Marr, Greystar, Woodmont/Tad Taube, Equity Residential, John Vidovich, Neill Sullivan/REO Homes, Essex, UDR Inc., Tricon Residential, AvalonBay and Ardenbrook/Ardenwood. They have become the antithesis of the Bay Area community and have faced lawsuits from residents alleging abuse and foul play.
Here's what we learned from the report:
Veritas Investments.

With 293 buildings in San Francisco, Veritas is the largest real estate owner in the Bay Area. According to the report, "although Veritas Investments says it manages thousands of apartments, its name did not appear on a single Bay Area County property ownership record as of mid-2021." Veritas' business model is based on partnering with investors to buy rentals or manage tenants. More than 200 investment LLCs connected to Veritas offices are registered to the CEO, Yat-Pang Au, and his family members.

Michael Marr.

One of the East Bay's largest private landlords, Marr made a name for himself in the real estate world by buying and flipping homes. Marr was so successful that he attracted the attention of the government, which led to an FBI raid on his offices in 2011 and then to prison six years later. "According to the US Department of Justice, Marr privately agreed with other bidders not to compete with each other in the public auctions, having members of the groups buy the properties at the public auctions for artificially low prices and then hold second, private auctions between them. themselves," the Chronicle'says the report. Marr was released in 2020.

Greystar Real Estate Partners.

The subject of 200 federal lawsuits over the past 26 years, Greystar is not only the bane of renters' existence in the Bay Area, but renters across the country. An international real estate company, Greystar is the largest property management group in the US with nearly 750,000 apartment buildings. Greystar became a notoriously bad landlord when it demolished a 216-unit rent-controlled complex in Silicon Valley to build one-bedroom units starting at $3,299 a month.